History of Children Rehabilitation Camps
"I don't think there's anything exceptional

or noble in being philanthropic.
It's the other attitude that confuses me"
Paul Newman,
a famous actor and the founder
of The Hole in the Wall Gang Camp
Paul Newman was born 26 January 1925 in Cleveland (Ohio, USA). He has been showing interest to acting since childhood and got his first role in a school theatre when he was 7 years old. After completing his degree in college Kenyon in Gambier (1949), Paul entered the Yale School of Drama. Shortly after that he started acting in Broadway theatre and in films. During shooting The Long, Hot Summer he met an actress Joanne Woodward, who became his wife afterwards. Paul Newman was nominated as the Best Actor for his role the Cat on a Hot Tin Roof. He continued his career as an actor (Exodus, The Hustler, Hud, Cool Hand Luke, etc.), always being popular with public and critics. Apart from the acting, Paul was in charge of stage direction. The film Rachel, Rachel that he produced for his wife, brought him Golden Globe Award for Best Director.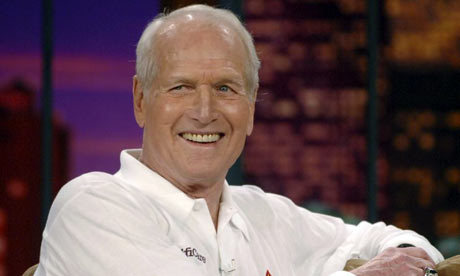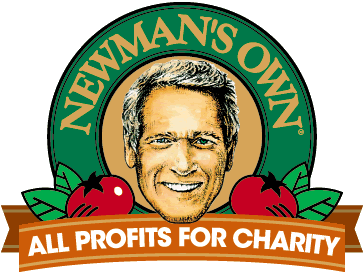 Paul founded a line of food products
Newman's Own
(1982) that specialised in using only natural products. All the profit he was getting from the company he donated to charity. A little bit later, in 1988, he founded The Hole in the Wall Gang Camp, a charitable rehabilitation camp for children with serious diseases.
"I wanted, I think, to acknowledge Luck; the chance of it, the benevolence of it in my life, and the brutality of it in the lives of others, made especially savage for children because they may not be allowed the good fortune of a lifetime to correct it."
The camp received its name - Hole in the Wall – by analogy with a secret refuge where Wild West bandits, the heroes of the film Butch Cassidy and the Sundance Kid, were hiding. Paul Newman starred in that film and, giving the name to the camp, he wanted to make this place a refuge for children with serious diseases where they would be able to escape from pain and fear, raise their self-esteem and start with a clean slate. There, in the camp, surrounded by forests and river, children can sail a boat, ride a horse, fish, swim, take part in theatrical performances and art studios. They laugh and rest, returning their childhood that was taken away from them by an illness. Everything in the camp is organised to involve each child regardless of her/his physical abilities.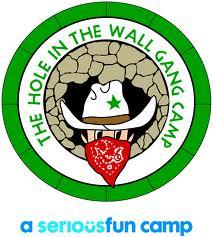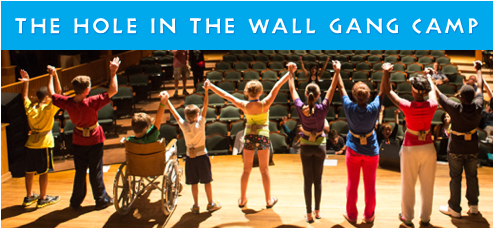 Paul Newman, who used to participate a lot in the life of the camp, said about his time in the camp: "Whenever I'm in the dumps, I come up here, to camp, and it reaffirms everything that I think is really good and generous about this world."
The Hole in the Wall Gang Camp has different programmes during the whole year and receives about 4000 children of 7-15 years. Besides, there is a special programme for children who cannot leave hospital due to their serious diseases, helping nearly 11 000 such children, from New York to Boston, every year, providing them with all the things needed and bringing the spirit of joy and hope into their lives. Thanks to generosity of a lot of people, children can take part in the camp's programmes absolutely free of charge.
Paul Newman died in 2008, leaving a huge legacy. The first
The Hole in the Wall Camp
outside the USA was founded in 1994. This camp -
Barretstown
(Ireland) – helps children of the whole Europe. There is an association nowadays that is called
SeriousFun Children Network
that contains several children rehabilitation camps and Global Partnership Initiatives around the world. Since the opening of the first camp in 1988, more than 385 000 children and their parents took part in the rehabilitation programmes.