"Шередарь" принял участие в программе "Школа волонтера"
Sheredar took part in a program "Volunteer's school"
On the 10th of November, the meeting of "Volunteer's school" participants (organized by the resource center "Mosvolonter") took place, where Sheredar's director, Vladislav Sotnikov, and volunteers' recruiters, Olga Krashenninikova and Anastasia Pospelova, were the main experts. The central discussion topic was specifics of work with children who suffered serious diseases in the context of Therapeutic Recreation Model.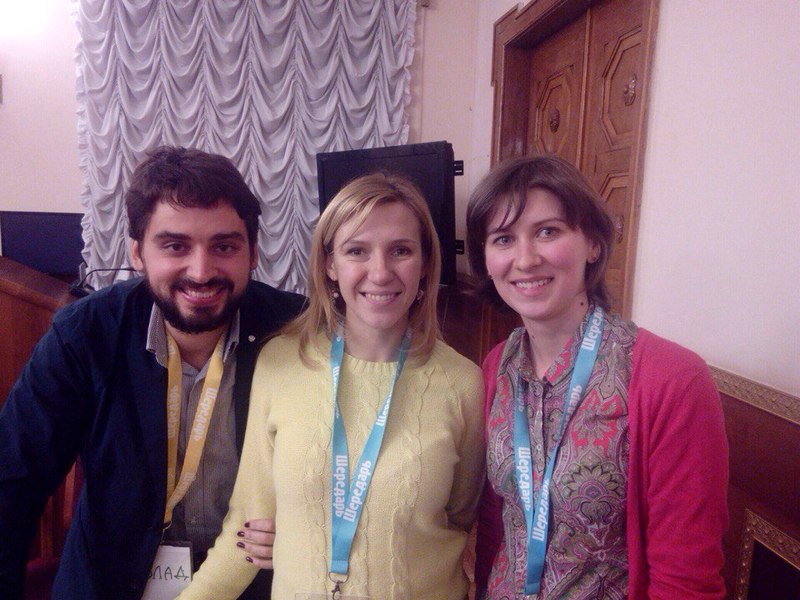 Vladislav told about psychological problems and difficulties faced by children who suffered oncological and hematological diseases. From the presentation, participants got to know about the unique methodology of working with kids, which brings such positive therapeutic results as improvement of social skills, rise of self-esteem, reduction of fear of anything new, and other.
Further, participants were asked what, in their own opinion, are the difficulties volunteers may face during the rehabilitation session, and then, based on the most frequent questions, our experts modeled several situations-problems to be discussed and solved in groups. Thanks to the active discussions, volunteers could practically apply the new knowledge.
Experienced Sheredar's employees helped the present and prospective volunteers to understand the important nuances of work with children and instilled confidence in their choice to share their time and energy with the children who need it.
We are looking forward for new volunteers to join our team! Choose a suitable rehabilitation session and apply!
http://www.sheredar.ru/en/volunteers