Our Rehabilitation Centre Sheredar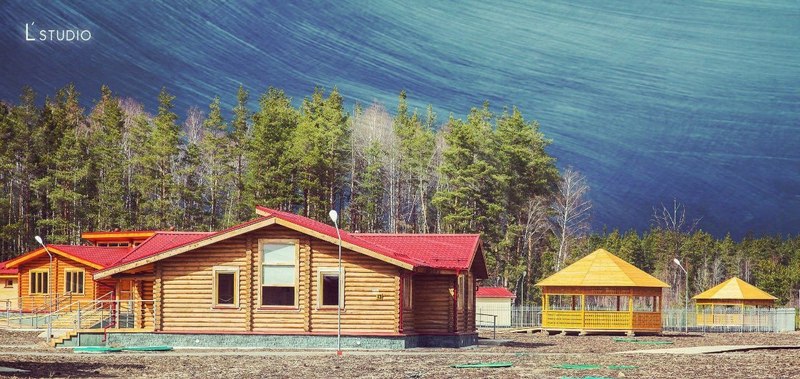 What is Sheredar rehabilitation centre and what is it for?
There is being built special The rehabilitation centre for children suffered from oncology and other sthenic diseases was built on the 14th of July in Sosnovy Bor village (Petushki District, the border of Moscow and the Vladimir region, the 95
th
kilometer of Gorky highway). The place is pollution-free region and is famous for the healing properties of pine wood air. Climate in the region is moderately continental: warm summer, moderately cold winter and pronounced mid-seasons. Rivers Kirzhach and Sheredar flow in close proximity to the Centre. You can read a sketch
here
about beauty and history of this wonderful region.
The project arose at the end of 2000s, its main initiator appeared Mikhail Bondarev, private entrepreneur. He came into charity in 2000s and from that time forth he provided and keeps on providing at no cost rooms in the rest home BKC-Country (Sosnovy Bor village, Vladimir region) for the personnel of charitable Gift of Life Foundation, of the Vera Hospice Charity Fund, and for other applicants. Both Galina Chalikova and Vera Millionshchikova were frequent visitors of this place. And Galina was the first to suggest an idea to create own rehabilitation centre not far from that place, because at that moment children after oncology could go for rehabilitation only to Ireland, to one of the most famous European centres "Barretstown". The idea was accepted, and already in October 2010 Mikhail Bondarev together with the governor of Vladimir region and cofounder of the Give of Life Foundation Chulpan Khamatova laid a capsule of the future centre. In three years, September 29th, 2013 the first lodge was handed over flat-to-flat, and May 14th the centre was opened.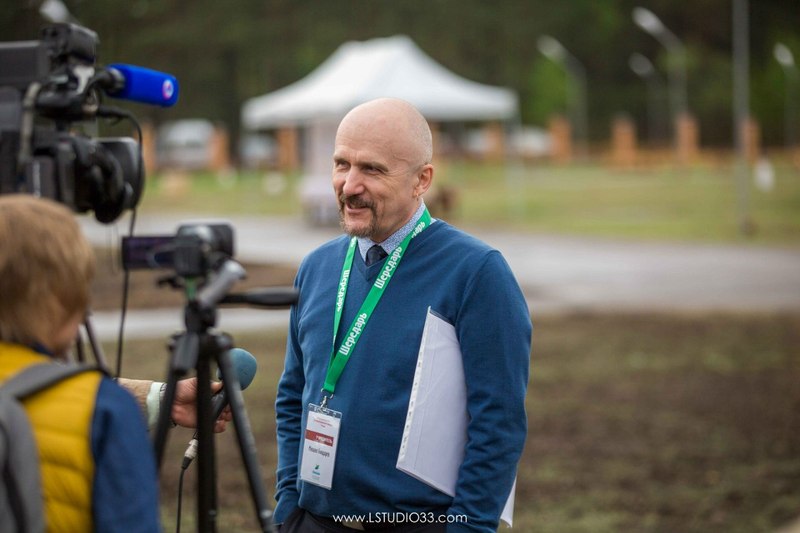 Rehabilitation centre in Sosnovy Bor village will allow Sheredar Foundation to carry out all-the-year-round programmes for children suffered from oncological diseases. Right now Sheredar Foundation runs rehabilitation programmes only once every few months. At the territory of 148 340 sq. m will be situated 26 common lodges (wood pollution-free log-houses), where it will become possible to receive up to 70 children at the same time. The centre is equipped with everything necessary for such camps with a glance to recreation of children with disabilities in accordance with international standards. Sheredar Foundation actively cooperates with Terry Dignan, the main expert of association "Serious Fun Children's Network", in point of organization of rehabilitation programs and of centre construction with a glance to European experience.
Among fascinating master classes deep program of rehabilitation session in the new centre will include ride, musicale at dance-floor and discussion of day's overall results at camp fire place.

Rehabilitation centre in Sosnovy Bor is not only a construction, it is a significant project which allows us to do a contribution to children's future. Over a half of cases of children's oncologic diseases in Russia is curable, and rehabilitation ends pharmacotherapy and allows children to return into careless childhood and to find confidence in themselves.
You can see photos of a new centre here.