Become photo volunteer
Duties of volunteer-photographer:
Professional preparation of photo records of rehabilitation programmes and of other activities of "Sheredar"

Preparation of photo records for benefactors in accordance with given by them products and materials

Everyday work with photos: daily selection of some photos for placing them onto the site and social networks of "Sheredar", picking of photos for recording to children onto flashcards, recording of flashcards with photos to children, preparation of final slide-show, preparation of photo drying during the camp session (is carried out within the framework of some activity)
Requirements:
Existence of own equipment

Ability to work in such programmes as Adobe Photoshop, Camera Raw, Lightroom and so on or in their analogues

Presence of a portfolio with samples
The obligatory condition is the presence of medical record card and of certificate of no criminal record. The originals of these documents are necessary to have by the beginning of the camp session in which you are going to participate.
You may fill in Photographer-Volunteer Questionnaire here
NOTE! The required age of candidates for volunteers to rehabilitation programmes is 19 years old and older.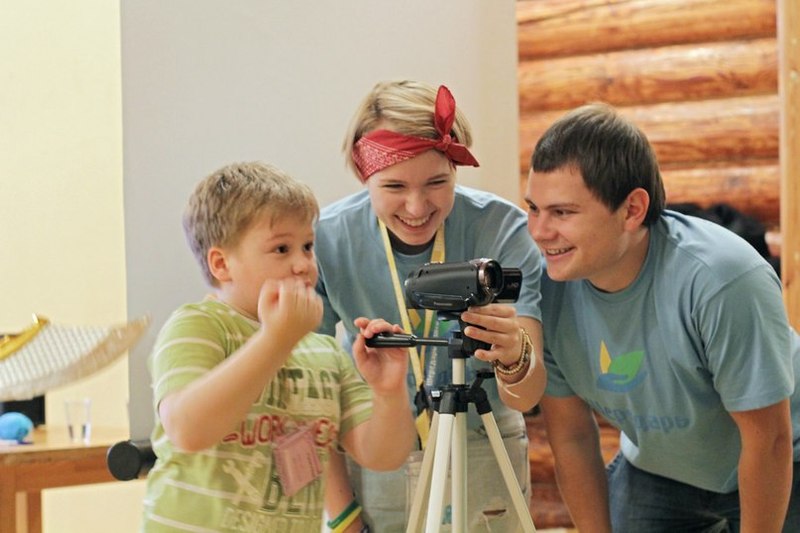 The volunteers who participate in rehabilitation programmes must have the following documents:
Copy of the passport (pages with photo and address).

Medical record card (ORIGINAL)

Certificate of no criminal record (ORIGINAL)

Copy of the document on education (diploma) or original of the certificate from the dean's office of place of study

Copy of the Insurance individual account number (SNILS)

Military record card (either registration certificate or certificate from military registration and enlistment office) – for men

Medical policy (ORIGINAL)
List of analyses and examinations the presence of which is obligatory in the medical record card:
1. Medical examination:
Psychiatrist

Narcologist

Dermatologist

Dentist

Gynaecologist + smear (for girls)

Professional pathologist

Roentgenophotography

Bacteriological analysis

Laboratory examinations of specialist in skin and venereal diseases: blood test on microreaction, smear on trichomonas and gonococcus, analysis on typhoid fever

Results of feces analysis on helminth eggs
2. Certification with the date till which staff member is certified and with the name of position + hologram image.